---

Where are they now?
Our graduating students see multiple successes upon leaving Westlake, here are some of their stories:
---
Yiming Xu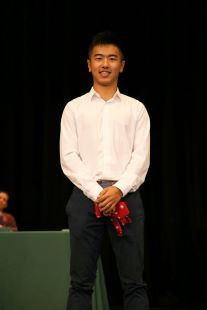 School Awards:
Year 13: Top in NZ across 3 A-Level Subject; Top in NZ for A-level physics and high-achievement in A-level Further mathematics; First in A2 Chemistry
Year 12: First in German; Distinction in Physics; Scholar's award (4As at AS Level)
Year 11: Scholar's award (7A*s at IGCSE)
Year 9 - 10: Language Perfect Silver/Gold Award
Yiming is an exceptional young man who started his education at Westlake in Year 9 as an International Student. Despite his English language barrier, Yiming impressed his teachers with his pleasant personality, thirst for learning and his profound determination to succeed. His examination results throughout the Cambridge pathway were notable with virtually all A grades, and high scores in the STEM subjects. In particular, his highly impressive score of 98% in A2 Further Mathematics exemplified his independent learning approach. What has also been notable is the numerous NZQA Scholarship subject awards, that Yiming has gained, including English.
However, Yiming has been a well-rounded student at our school who took advantage of the many opportunities available to him by participating in various activities, including Dragon boating, Basketball, Golf and Small-bore shooting. He was also an active member of various councils and clubs, including the Languages, Environmental and Charity councils and Interact Club. Not to mention the numerous Science competitions that he partook in. Of note, Yiming started the Science club at Westlake, which proved to be a marvellous initiative.
His leadership ability and skills has also amazed us. As a Prefect, his sense of duty never faltered. His dedication, commitment and conscientiousness were outstanding attributes that is a measure of his character. In addition, his true character shone through, as a volunteer peer tutor, helping struggling students. He has even made himself available to help our current International students by assisting them in class this year, as a language assistant.
Yiming has a passion for Physics and Chemistry and will be furthering his studies in Science and Engineering in the UK. He is especially interested in energy technology and has a bright future ahead of him. His positivity and 'can do' attitude will undoubtedly shape his future ahead of him.
Year 11
IGCSE Physics: 97%(A*)
IGCSE Chemistry: 96%(A*)
IGCSE German: 93%(A*)
IGCSE Mathematics: 97%(A*)
IGCSE English Literature: 90%(A*)
IGCSE Biology: 96%(A*)
IGCSE Economics: 91%(A*)
Year 12
AS Physics: 97%(A)
AS Chemistry: 94%(A)
AS German: 85%(A) with distinction in speaking
AS English Literature: 78%(B)
A2 Mathematics: 90%(A*)
NZQA Scholarship in Calculus
NZQA Scholarship in English
Year 13
A2 Further Mathematics (98% - high achievement in NZ)
A2 Physics: 97% - top in NZ
A2 Chemistry: 95%
A2 German: 68%
NZQA Outstanding scholarship in Physics
NZQA scholarship in Calculus
NZQA scholarship in chemistry
---
Ted Park (2010-12)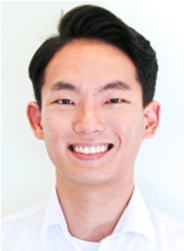 Why did you choose Westlake?
One of my father's friends lived in NZ, which was why NZ was a top consideration. My father's friend had lived in Auckland for nearly 10 years. He suggested Westlake because it was well-known for its high standard in many aspects.
What was your homestay experience like?
I couldn`t ask for more because they treated me like a family member and the fact that they are Korean family living in NZ for a very long time actually helped me with the transition from Korea life to NZ life.
One thing you learned from being at Westlake. Or a few good memories you have?
Academically Westlake provides strong fundamental knowledge up to year 5 and gives students options to further develop the subjects they are interested in senior years. Furthermore, teachers (at least the teachers I learnt from) didn`t seem to teach within the textbook only, but they tried to give extra space for students to think independently and critically, whether it was science, geography, physical education or English literature.