---
"Ko te reo Māori te kākahu o te whakaaro te huarahi i te ao tūroa"
"The Māori language cloaks Māori thought and provides a pathway to the wider world''
(Tā Himi Henare – Ngāti Hine)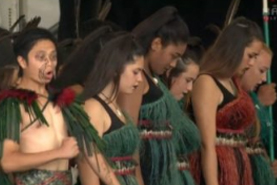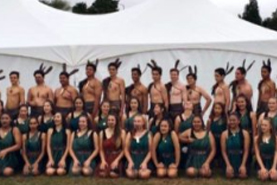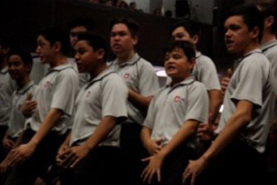 Te Puna o Ngā Mātauranga Māori at Westlake Boys High School aims to pursue excellence in learning te reo Māori and Māori Performing Arts while creating opportunities for all ākonga with new and exciting pathways in learning the indigenous language of New Zealand.
Westlake Boys High School also offer an opportunity for students to participate in the bilingual programme Te Whānau Reo Rua o Te Puna.
Students will also have the opportunities to do Māori Performing Arts and experience significant Māori events such as: Ngā Manu Kōrero, noho marae, Ki o rahi and waka ama.
Ngā Teina ~ Year 9 and 10 Māori
The programme at Year 9 and 10 enables students to learn basic te reo Māori and tikanga. We place an emphasis on students gaining confidence to help them continue the journey of learning te reo Māori at a higher level. Te Reo Māori is a language that can be taken at Year 9 and Year 10 for the whole year.
Ngā Tuākana ~ NCEA Level 1 to Level 3
This is an opportunity for students to challenge themselves in a safe learning environment and excel in learning te reo Māori me ngā tikanga
By the end of their senior year, we aim that our students have achieved a level competence in written and spoken Māori, and a genuine respect for Te Ao Māori.
Te Ao Haka – Māori Performing Arts
'Kia kawea tātou e te rēhia' - 'Let us be taken by the spirit of joy, of entertainment'
In 2021 Māori Performing Arts evolved into Te Ao Haka. In 2022 Te Ao Haka will become a university approved subject. Te Ihi o Te Rā, Ngā Taonga Kahurangi, Ngā Tamatoa o Ururoto give an opportunity to students to perform at the highest level. At events such as Polyfest and Te Ahurea Tino Rangatiratanga. Students will also unpack compositions, the different genre of mōteatea, haka and waiata a ringa. The aim of the Te Ao Haka programme is to produce skill full and competent Māori Arts performers.
Te Whānau Reo Rua o Te Puna - Bilingual Programme
'Ko te reo te mauri o te mana Māori – The language is the soul of the people'
Westlake Boys High School is now offering the opportunity for students to participate in a bilingual programme beginning in 2022 at Year 9. If students have a passion for te reo, kapa haka, kaupapa Māori, then Te Whānau Reo Rua o Te Puna is the place where te reo me ngā tikanga will be central to their learning guided and supported by their kaiako and whānau.
Every subject will be taken by a kaiako who has is competent in the various aspects of te ao Māori.
Mātauranga Māori and a connection to local hapū and iwi will provide the framework of the learning programme is co-constructed with ākonga, whānau and kaiako.
Haramai tētahi āhua
'Indigenous education approaches has the power to significantly change who we are as a nation'
Education Review Office Report 2021 Te Kura Huanui: Ko ngā kura o ngā ara angitu