---
Why Study Languages?
Many students come to Westlake Boys' High School looking for classes that will help them build successful and interesting careers. Others want to grow intellectually, to change the world, or to change themselves. The study of a second language offers all of these.
Perhaps the greatest benefit of language study is an expanded understanding of diverse, culturally-rooted attitudes and behaviours. Language preserves the history and traditions of a culture and learning a second language assists in developing and improving communication skills, and enhancing socio-cultural understanding.
Proficiency in a second language improves career prospects and helps foster social and economic benefits in, for example, the fields of tourism, education, international law, commerce, science and sport. With the internationalisation of the job market, students with a qualification in a foreign language are likely to have greater employment opportunities both in New Zealand and overseas.
---
Languages offered from Year 9 to Year 13:
All Years 9 and 10 students are required to study one of the above languages. We also encourage dual linguists if students are interested in learning more than one language.
The following languages are offered from Year 10 to Year 12 in 2019:
Year 10 Students can also choose one of the above languages. By 2020, Korean and Spanish will be offered from Year 10 to Year 13. We offer an extension pathway in Languages from Year 10, in Chinese, Japanese, French and German. Students are all encouraged to take part in external competitions and proficiency exams to extend their level of the target language.
---
Staff
Head of Faculty - Mrs Heather Jeen
Chinese Department
Miss Daisy Huang (HoD)
Dr Ai-Hsin Ho
Miss Hannah Kennedy
French Department
Mrs Suzanne Cornelius (HoD)
Mrs Bridgit Larsen
Mr Fabian Downs
German Department
Ms Alyssa Marris (Acting HoD)
Mr Fabian Downs
Korean Department
Japanese Department
Ms Kiyoko Balint
Mrs Suzanne Cornelius
Miss Natasha Collins
Mrs Heather Jeen
Spanish Department
Mrs Suzanne Cornelius (HoD)
Miss Ana Stankovic
Miss Daisy Huang
Te Reo Māori Department
Matua Johnny Waititi (HoD)
Whaea Alice Pomare
---
Why Learn Chinese?
Learning another language broadens students' general language abilities and brings their own language into sharper focus. It enriches students intellectually, socially and culturally; offers an understanding of the ways in which other people think and behave; and furthers international relations and trade.
By learning Chinese, students can:
become confident in communicating with native Chinese speakers about trade, travel, or tourism, or in other professional, educational, or social contexts;
broaden their employment options, both in New Zealand and internationally;
come to understand, as they grow in understanding and acceptance of Chinese language and culture, how Chinese people act and think;
broaden their knowledge beyond cultural stereotypes and national boundaries, and promote tolerance and positive attitudes between people of different linguistic, cultural, and national backgrounds;
communicate more effectively with New Zealand settlers from Chinese-speaking backgrounds, and develop and maintain relationships with them;
develop the skills, understandings, and attitudes which facilitate the learning of other languages;
develop an awareness of the interdependence of all people;
use NCEA portfolio based internal assessments to develop self-management skill;
develop competent communication skills through language and cultural knowledge.
---
Trip to China
A school trip to China is organised every second year to enhance students' understanding and appreciation of the Chinese language and culture. The trip also allows students to develop life skills such as self-management, relating to others and contributing and participating.
---
Cultural Aspects
This is an important component of the course. Throughout the year, students are provided with opportunities to experience Chinese cultural activities, including calligraphy, cooking, painting, folk music, martial arts, film and trips to a Buddhist temple and Chinese restaurants. In our junior programme, we have cross-curricular projects such as Olympic Games and Master Chef which allow students to think about how to use the language beyond the classroom setting, as well as developing cross-curricular competencies.
We have a partnership with our sister school, Dongguan No.6 High School, and we have regular exchange programme between staff and students. We believe this provides a full immersion environment for our young people which would benefit them in the future. Through our exchange programmes, students are able to build a genuine and long-lasting relationship with Chinese students, giving them authentic experiences.
Westlake Chinese Night is an annual event which celebrates Chinese culture and tradition. Together with Westlake Girls High School, we have performances ranging from traditional Chinese dance to singing Chinese pop songs every year with a crowd of 2000 audience.
---
Confucius Classroom
On 7 March 2016, Westlake Boys High School has become a Confucius Classroom as an acknowledgement to our achievement in our Chinese programme.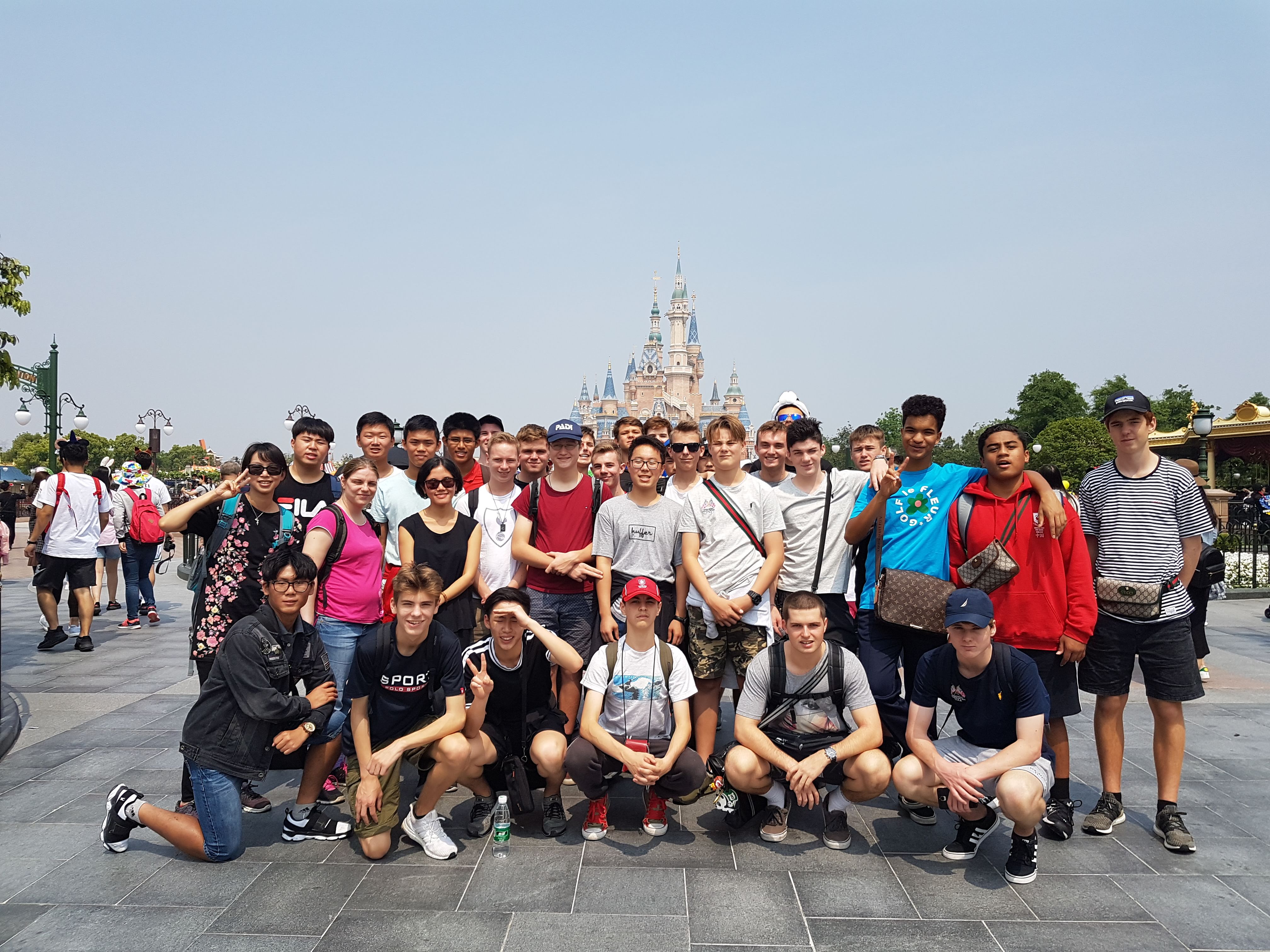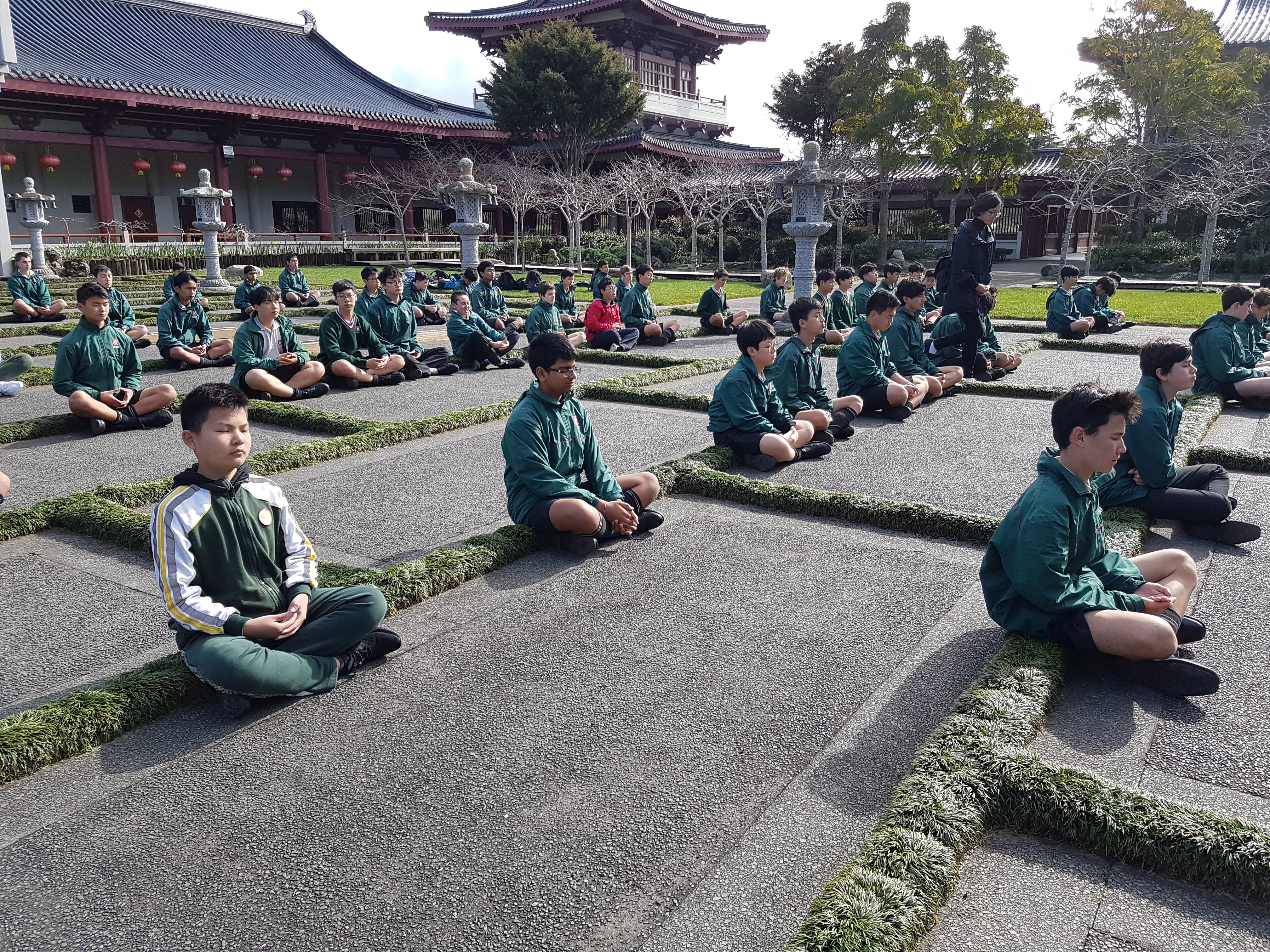 ---
Why study French?
Learning a second language gives students an important insight into foreign cultures, and improves cognitive thinking.
There are over 200 million French speakers worldwide and it is the only language other than English spoken on the five continents;
French is also an official language of the United Nations, NATO, UNESCO, the Red Cross, the Olympics and more…
an ability to speak French and English is an advantage in the international job market. As the world's fifth-biggest economy and number-three destination for foreign investment, France is a key economic partner. For example, The French are a world leader in medical research and a European leader in aerospace (Aérospatiale, Arianespace, Airbus…).
French is the international language of cooking, fashion, theatre, the visual arts, dance and architecture. A knowledge of French offers access to great works of literature, as well as films and song.
France is the world's number-one tourist destination. A little French makes it so much more enjoyable to visit Paris and all the regions of France and offers insights into French culture, mentality and way of life.
French is also very accessible from New Zealand with it being the official language of some of our Pacific neighbours. New Caledonia and French Polynesia (Tahiti) are very desirable tropical destinations where knowing French would definitely come in handy.
finally, French is a good base for learning other languages such as Spanish and Italian.
As the world becomes more global it is important that students are able to relate to and understand people from different cultures, and one of the best ways to achieve this is through language learning.
---
How is French taught?
French is taught and assessed according to the four language-learning principles of reading, writing, listening and speaking, as well as looking at the culture of French-speaking countries. From 2017, learning a second language at Year 9 and Year 10 has been compulsory. The aim of the Year 9 course is to provide a general introduction to the language and build up students' abilities to use and understand basic everyday phrases to describe themselves and their surroundings. In Year 10 the French course is extended to incorporate a wider range of topics and grammatical structures. The ability to develop communication skills remains a focus. In the senior school, we offer NCEA all the way to Level 3.
---
Trips
The French Department organizes trips every two years. In 2018, WBHS joined with Westlake Girls High School for a three-week exchange at the Lycée Saint-François d'Assise (SFDA) – a French high school near the city of Nantes. The trip then finished with a few days in Paris, the itinerary for which was largely decided by the students.
---
Cultural Aspects
Throughout the year, students are provided with opportunities to experience French culture through various activities. We offer bakery days at the end of each term, where boys get to sample the delights of French baking. They also watch movies in French to enhance their understanding of spoken French.
Our annual Year 9 Olympics is a highlight for the boys. We explore the sporting culture(s) of France – learn about symbols, emblems, make flags and banners and learn the words to the gruesome French national anthem La Marseillaise. Our Year 10 students experience the French movie festival at Berkeley Cinemas and annual MasterChef competition where our students have the opportunity to cook something authentically French. Both of our junior competitions take place in Term 3.
Our senior students are invited to a French restaurant and the Y11s order crêpes while our Y12s and Y13s enjoy the delicious raclette (a melted cheese eaten with potatoes and charcuterie)
Students are also encouraged to take part in linguistic and cultural competitions organized by the Alliance Française and the New Zealand Association of French Teachers.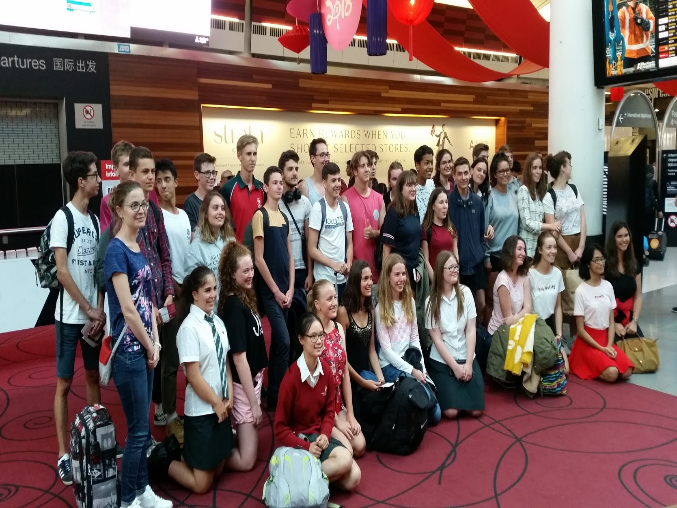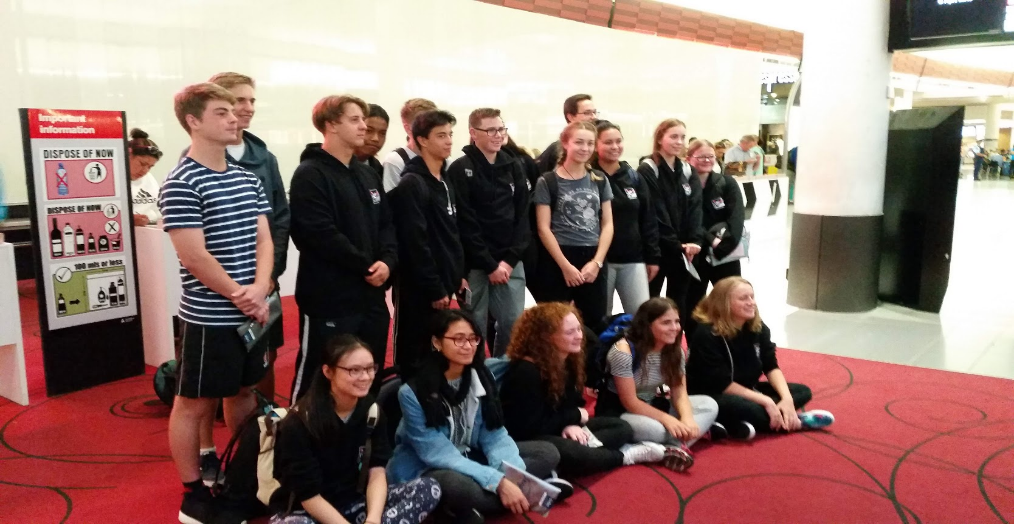 ---
Why study German?
There are 95 million German native speakers across all German-speaking countries.
It is one of the most important languages in Europe;
Students are able to develop an awareness of German culture, history and customs beyond stereotypes;
Learning German increases students' study and job opportunities in New Zealand and abroad;
Studying in Germany is a great option and there are no study fees to be paid;
It gives a strong background to students interested in science, engineering and music as Germany is world-leading in these areas.
---
German continues to be a successful subject at Westlake with students regularly competing in the annual Auckland Goethe Society examinations. Our school offers an exchange programme to Germany where we will visit Berlin, Munich and Stuttgart. Students stay with host families and attend a German high school.
We aim to motivate students to learn about other countries and their languages, encouraging open-mindedness and global awareness while developing an awareness of how the German language works. We aspire to produce confident and competent communicators who are able to use their language to tackle real-life situations.
In our German lessons, we offer a lot of varied activities in order to bring the language and culture alive. We have German bakery days, watch and analyse German films and learn the language outside the classroom, for example when we visit a German restaurant where students experience German food and culture first-hand. Our German lessons aim to be interactive and visual. We use a lot of pictures, videos, PowerPoints and devices for revision and music to bring German alive.
Learning a language means to connect with other people and to become a global citizen and that ties in with our Key Competencies of participating and contributing. We explore the world views and perspectives of other people and therefore students become mature citizens and know more about Germany. In our German lessons, we do this through various cultural projects and role-plays and there is a lot of fun to be had.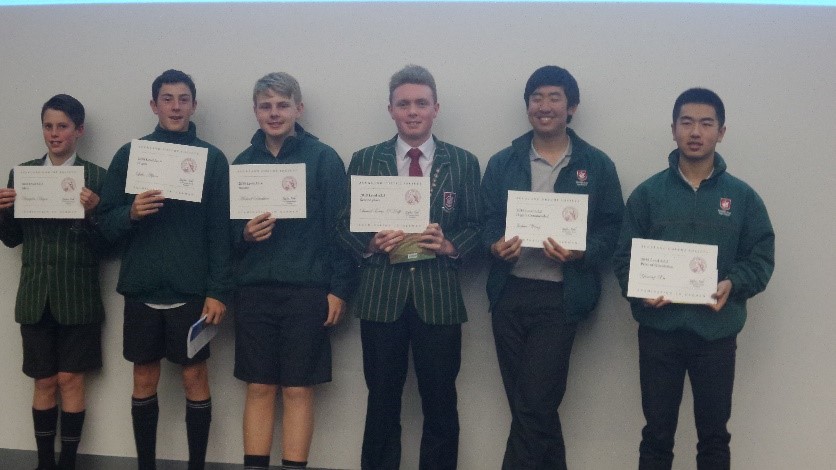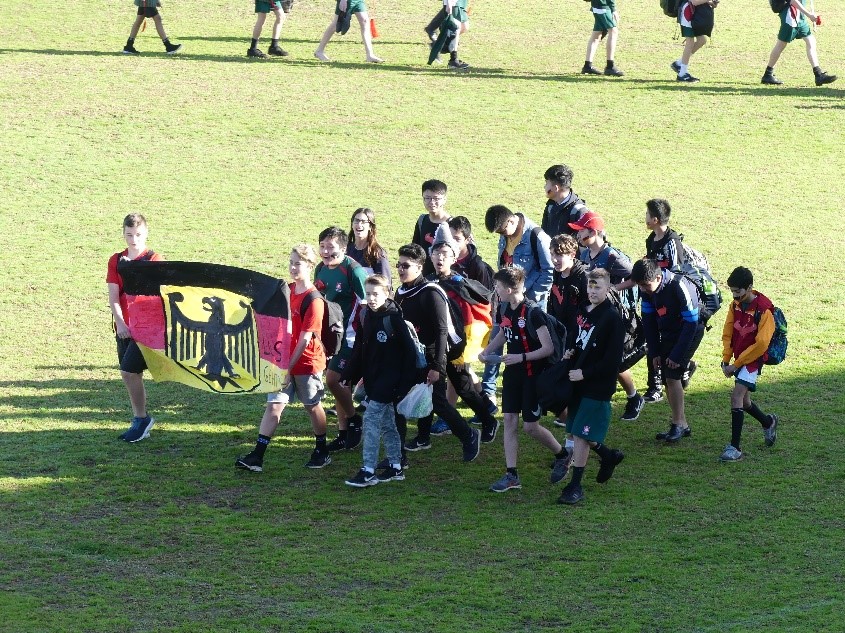 ---
Why Learn Korean?
Korean is becoming more and more popular second language for people all over the world including young adults. This is probably due to factors of younger generations becoming more internationally linked together through Hallyu Korean Wave including K-drama, K-movies, K-pop music, food and so on. Korea is also our 6th largest export destination and more than 30,000 Koreans live in New Zealand. Korea dominates the world in technology, being the home of Samsung, LG, Hyundai, and Kia. Knowledge in Korean increases your potential business and employment opportunities.
Korean is offered at Year 10 to Year 13. Year 10 students are expected to master Korean written scripts, Hangeul and participate in cross-curricular projects such as current event research presentation and Master Chef project. Also included is a cross-curricular component of Dance, where students will learn the basics of Korean martial art Tae Kwon Do and use the elements from Tae Kwon Do in a dance performance to express themselves, their ideas, and the ideas of others. Korean is a University-approved course.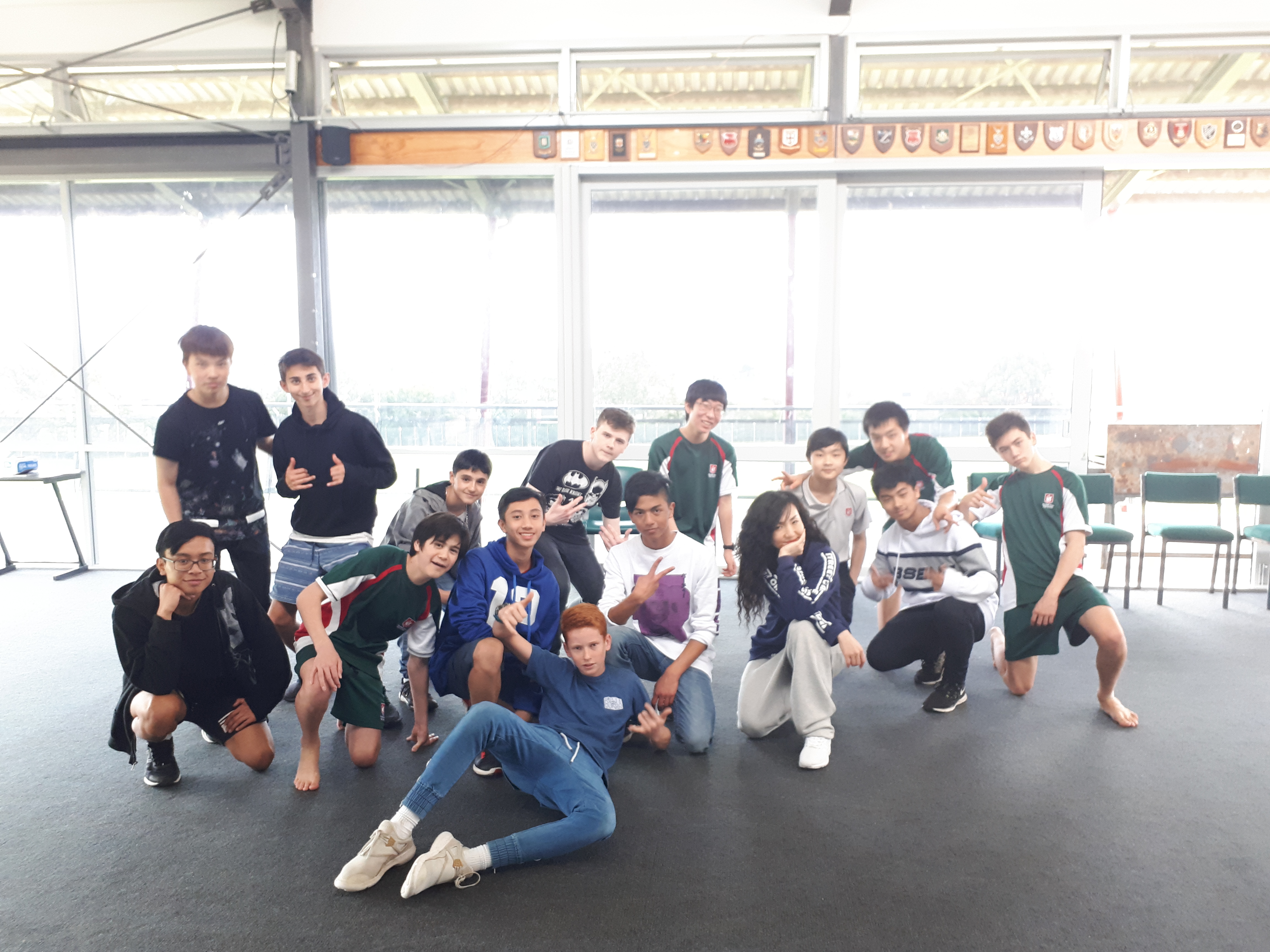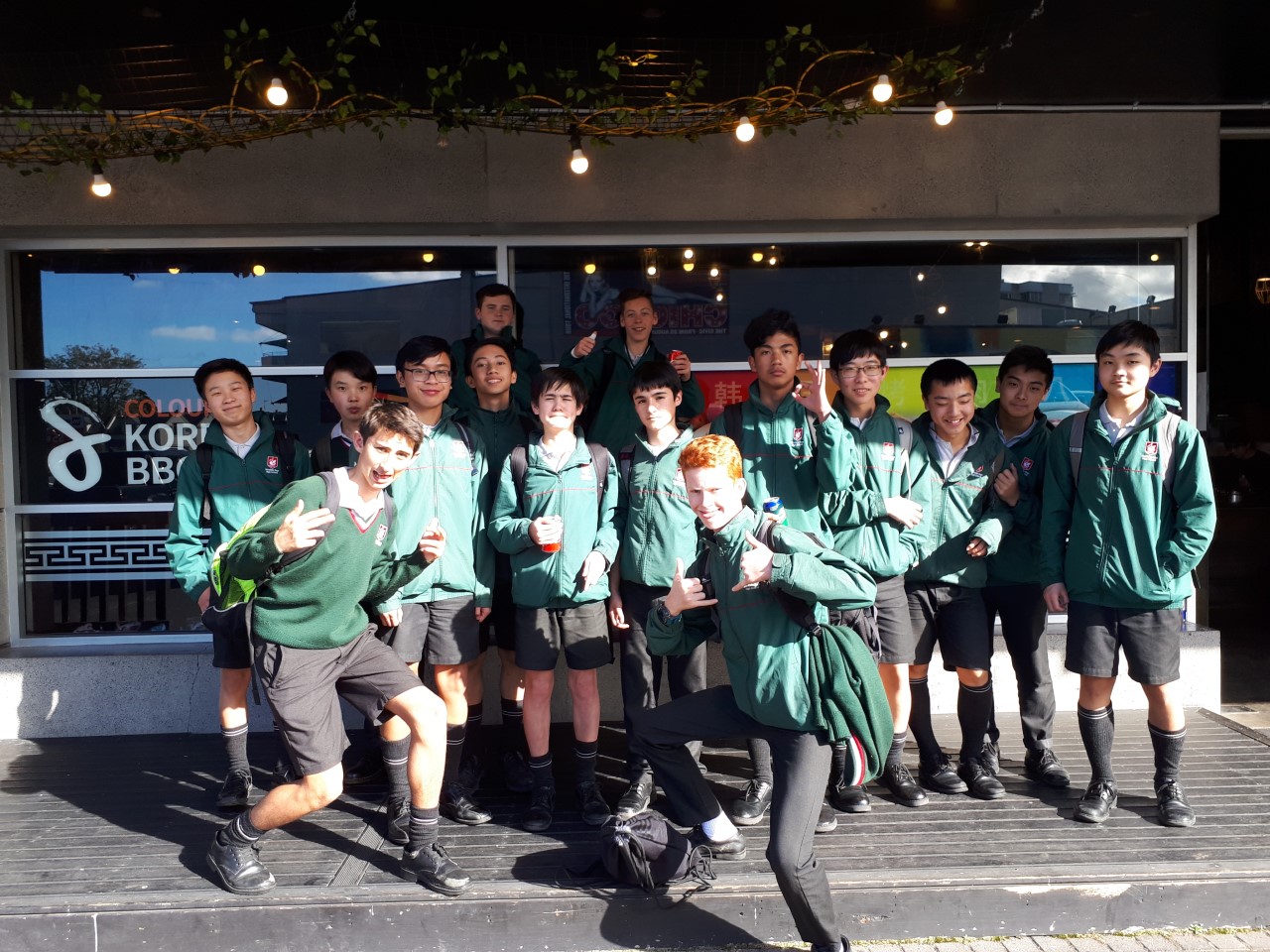 ---
Why Learn Japanese?
The Japanese Language provides various opportunities for students to explore and experience different cultures and customs as well as learning a new language. Year 9 Japanese students are expected to master all hiragana and Year 10 students are expected to master katakana and some kanji along with various topics and cross-curricular l projects such as Y9 Olympics and Y10 Master Chef Projects. Japanese is a University Approved course.
---
Authentic learning opportunity:
Immersion trip to Japan in April and Year 10 Japanese restaurant trip are the main highlights of Japanese courses at WBHS. Trip to Japan will take once in every two years and our recent Japan Trip was in 2019. We also take Year 10 Japanese students to a Japanese restaurant every year when students learn about "food and drink" topic and use phrases in an authentic situation.
---
Cultural aspects:
Lessons are embedded with cultural activities and games. Year 9 and 10 Japanese students will be experiencing various cultural activities such as Origami, calligraphy, sushi making and sumo wrestling competition. External competitions such as Japanese Trivia Championships and speech competitions are available for students to participate. Students are also able to enjoy Japanese animation through WBHS Japanese animation club which is once a week during lunchtime.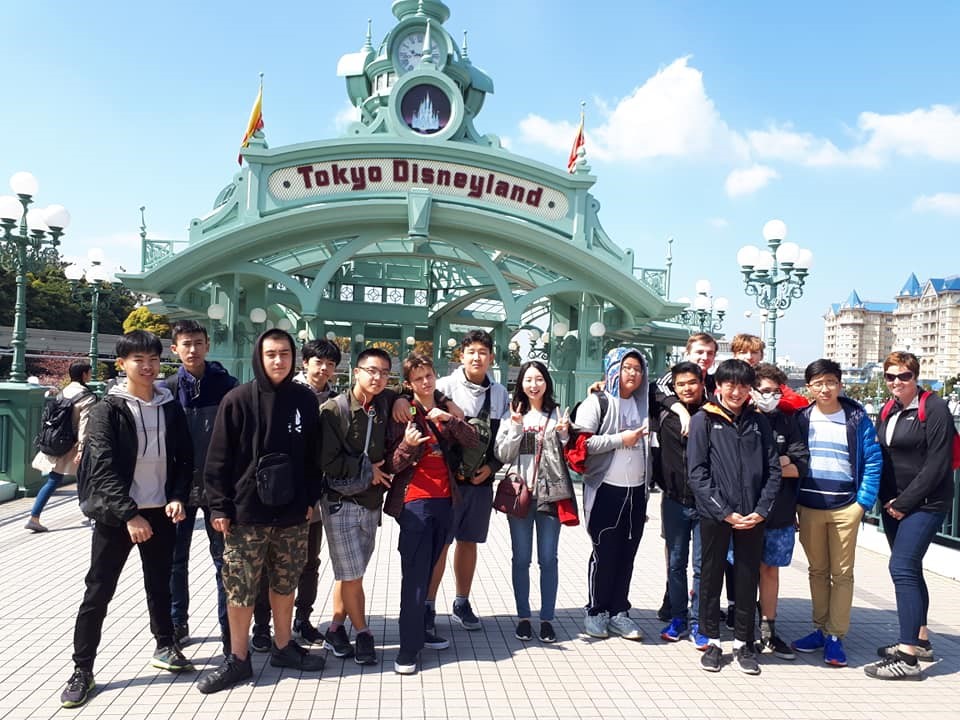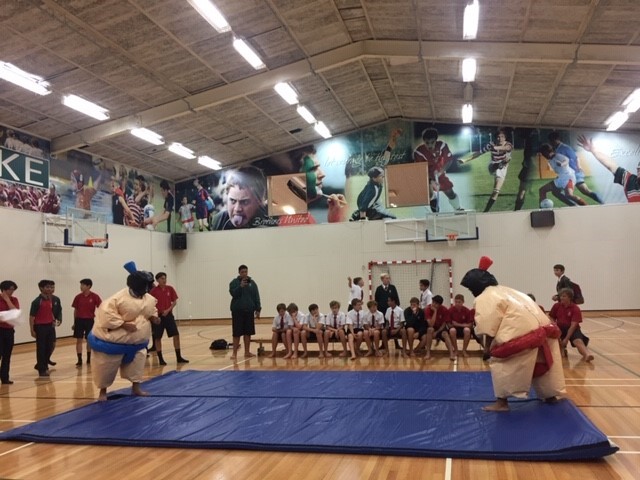 ---
Why learn Spanish?
over 400 million people speak Spanish as a native language
Spanish is the world's third most spoken language
knowledge of Spanish gives access to Hispanic communities all over the world
knowing Spanish opens up fantastic international study and employment opportunities
In our Spanish lessons, we offer a lot of varied activities in order to bring the language and culture alive. Students analyse Spanish films and experience cultural activities. Our Spanish lessons aim to be interactive and visual, using lots of pictures, PowerPoints and devices for interactive revision and music from different Spanish-speaking countries. Students become confident in communicating with Spanish speakers in a variety of contexts, with the Spanish assistant visiting school once a week. Students also have the opportunity to sample Spanish churros and visit a Mexican restaurant.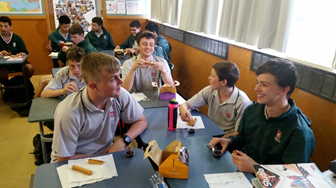 ---
Languages at Westlake Boys High School
For information about each course at each year level, please follow the link to the course information:
Languages Courses at Westlake