---
Student Achievement at Westlake
Westlake Boys High School has a long and proud tradition of excelling boys' learning and educational achievements in a wide range of disciplines. Our boys have consistently achieved, and are continuing to achieve, outstanding results in NCEA and Scholarship examinations. A number of our boys have been successful in international academic competitions. Many of our old boys move on to enjoy exciting and fulfilling academic careers in reputable universities.
---
School leavers data
We got our best ever NCEA results in 2020 with pass rates of:
96% for Level 1
96% for Level 2
98% for Level 3
84% for University Entrance
---
Scholarships
Our Scholarship results are a testament to the quality of the curriculum design and teaching and learning in our school. In 2020 we gained 200 scholarships, the highest rate of scholarships per capita in New Zealand, with the most Premier and Outstanding Scholars from one school across the country.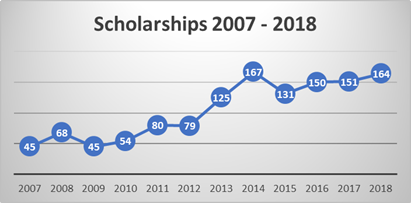 ---
2020 Premier Scholars Award Winners
Brian Kim: 8 Scholarships including 3 Outstanding Scholarships
Yuxin Li: 5 Scholarships including 3 Outstanding Scholarships
Raymond Luo: 6 Scholarships including 3 Outstanding Scholarships
Yi Fan (George) Yang: 7 Scholarships including 5 Outstanding Scholarships - Earth and Space Science 2020 Top Subject Scholarship Award winners
2020 Outstanding Scholars Award Winners
Guiqi Huang
Grant Liu
Aakash Singh
Andy Wang
Chan Yoo
Yanrui Zhou - 2020 Chinese Top Subject Scholarship Award winners
---
Extension pathways
Our extension pathways ensure that our most capable students are challenged and extended sufficiently. Our pathways recognise individual talents and aim to be as inclusive as possible. This means students can be placed in one or multiple extension classes, depending on their ability in specific subject areas. Students are able to move between extension and core courses. Owing to the flexibility of NCEA, we are able to use assessments from different learning areas or different levels to construct truly unique extension courses that respond to student interests and needs.