Times of the Day 2021
From January 2021 students will be in mentoring groups instead of Form classes. The mentor groups will meet for an admin period on Monday mornings to hand out important information, notices and make plans for the week.
School starts at 8:45am every day, after a warning bell at 8:40am. School finishes at 3:10pm every day except Thursdays, when students will be released at 2:20pm. On Fridays period 2 is replaced with Mentoring and Assembly.
The timetable runs on a 6-day cycle that rotates through the days of the week.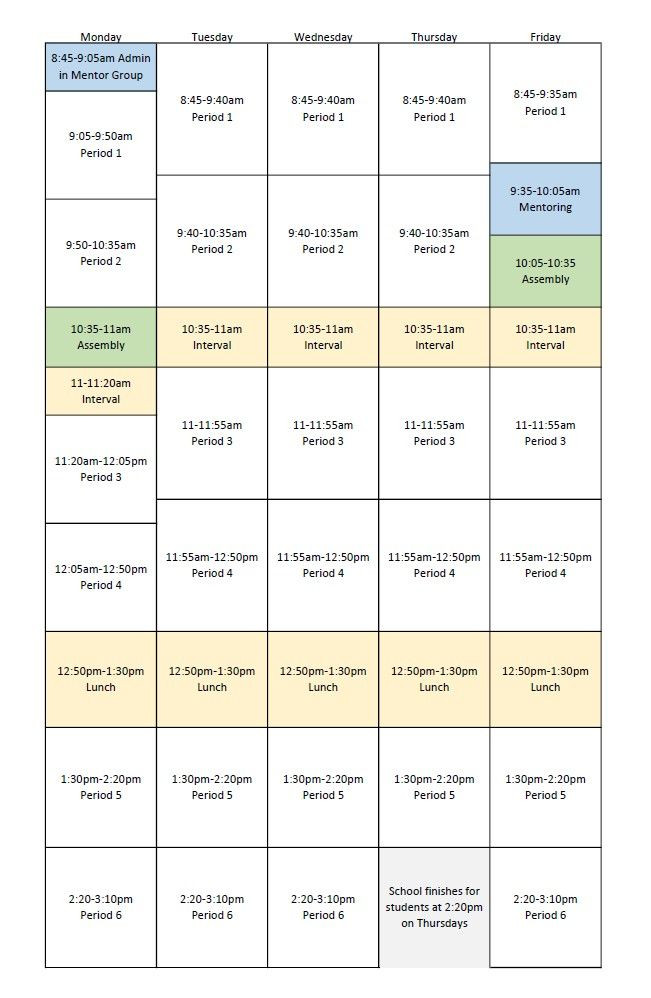 Share this article: